Note : First version of Edison2 is sold out for 2021 , info for new version will be released soon!
Back To Overview
Loading...
BODY: Composite
BATTERY: 28.8 kilowatt
FRAME: Aluminum mono
CURB WEIGHT: 1400lbs / 635kg
BRAKING: 60 mph to 0 in 100 feet
STEERING: Electric Power Steering
PERFORMANCE: 0-60 in 4.4 Seconds
DRIVE: Front, twin electric / 52 kW each
SEATS: Heated, diamond stitched leather
SOUND: Bluetooth enabled sound system
RANGE: Up to 200 miles / single charge, est.
ACCELERATED CHARGING: 6 Kw fast charging
SUSPENSION: Pushrod front coil over, rear single-sided swing arm coil over
Expanded Interior
When compared with 2019 and previous Venice, up to four inches of additional width are gained at the front of the cabin.

Notable engine features include:
232 pound feet of torque available on demand
Passive cooling with automated temperature management
Operational efficiency with smooth delivery and pleasant auditory feedback
Twin 52 kilowatt hour motors combine to deliver 140 E equivalent horse power, developed to be optimized for efficiency, power and size. Motors feature an internal permanent magnet (IPM) design that significantly improves performance during hard driving and allows higher sustained top speeds. The brushless motors require no liquid cooling or routine maintenance.
Security and Convenience
The convenience of no fuss fob-in-the-pocket push start and the security of a multi encrypted signal.
F1 inspired push-rod suspension allows for a compact suspension footprint and progressive movement.
Inboard suspension enables lower profile design
Forged aluminum control arms significantly increase strength
Unequal length control arms provides improved camber throughout full suspension travel
Classic, simple and easy to read gauges feature:
Power out put and regenerative braking display
Automatic temperature management display
Estimated remaining battery display
Loading...
Design Accents
Gloss black hoops, gas cap, mirror uprights and gloss black steering wheel elegantly trim the Edison².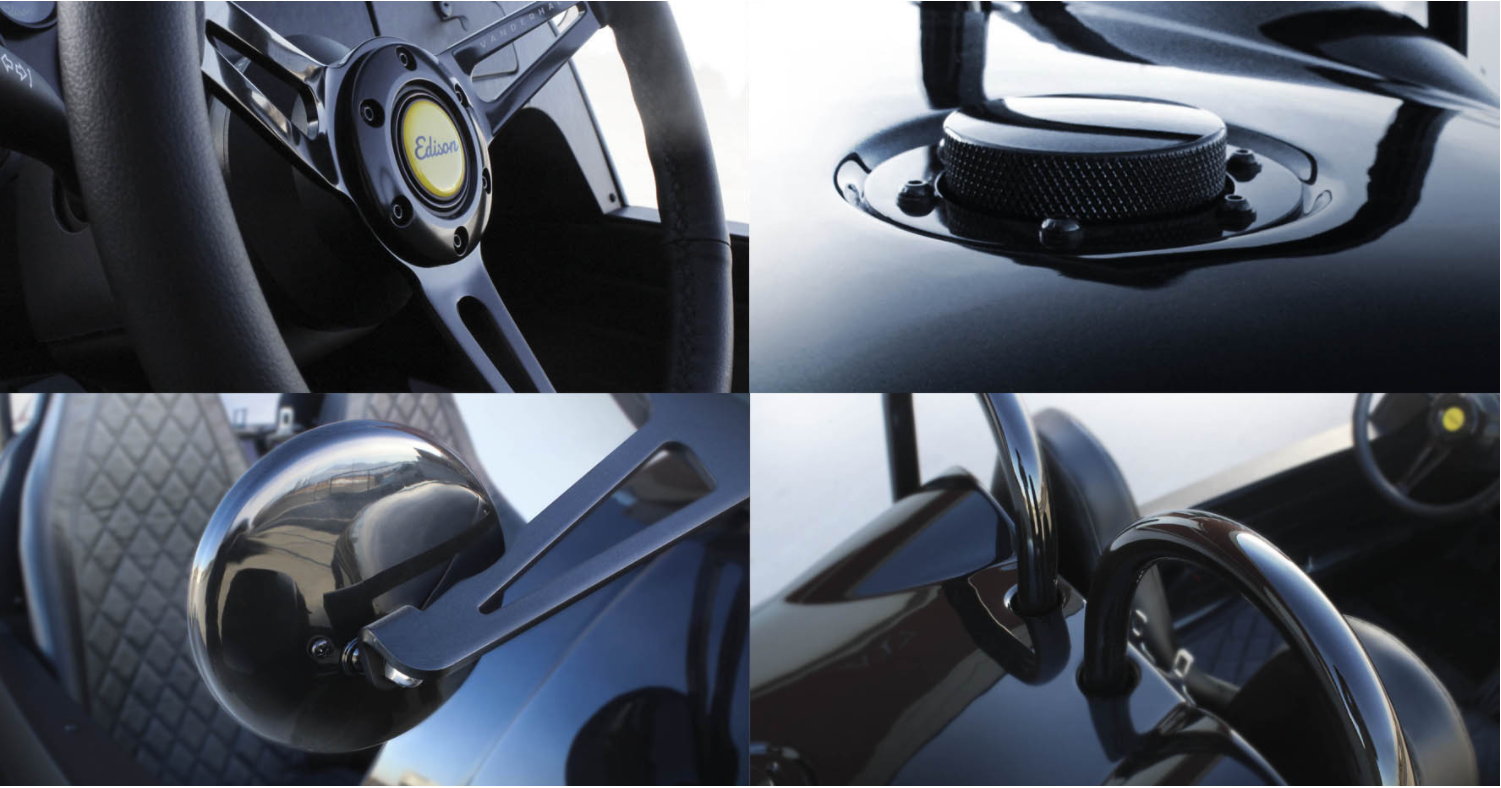 Features of the Edison 2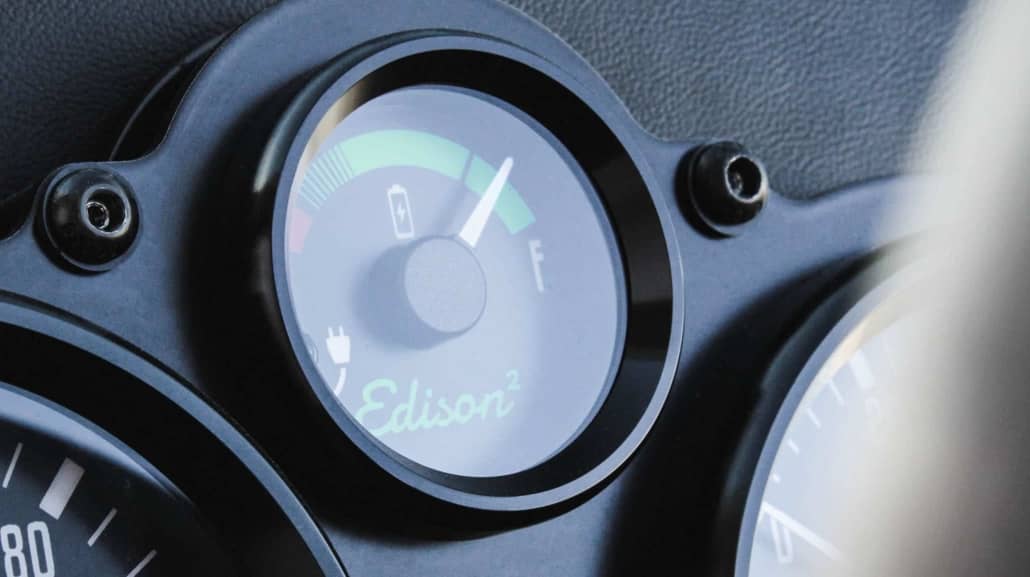 Quick Glance Classic Display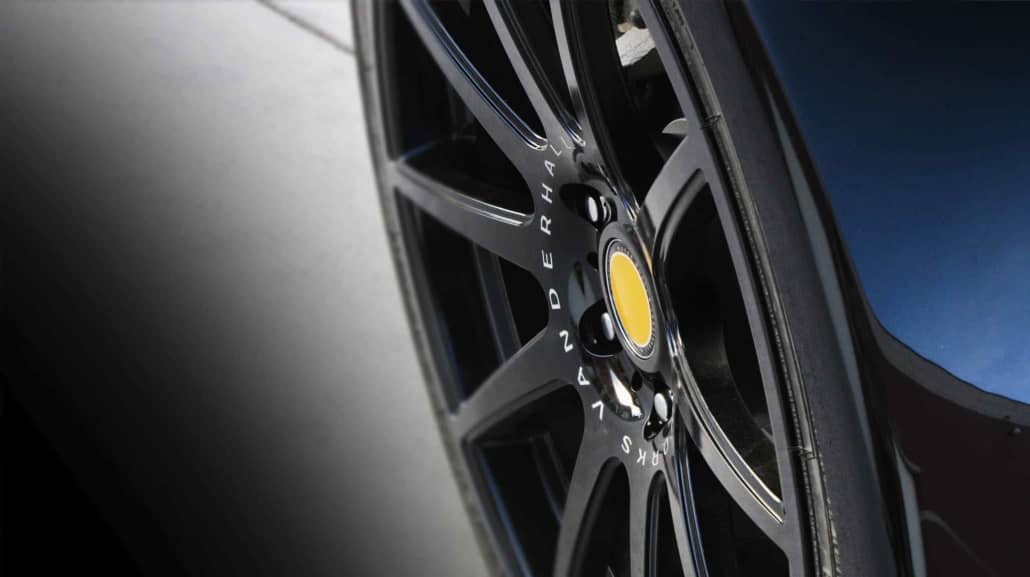 Gloss Black 19″ Wheels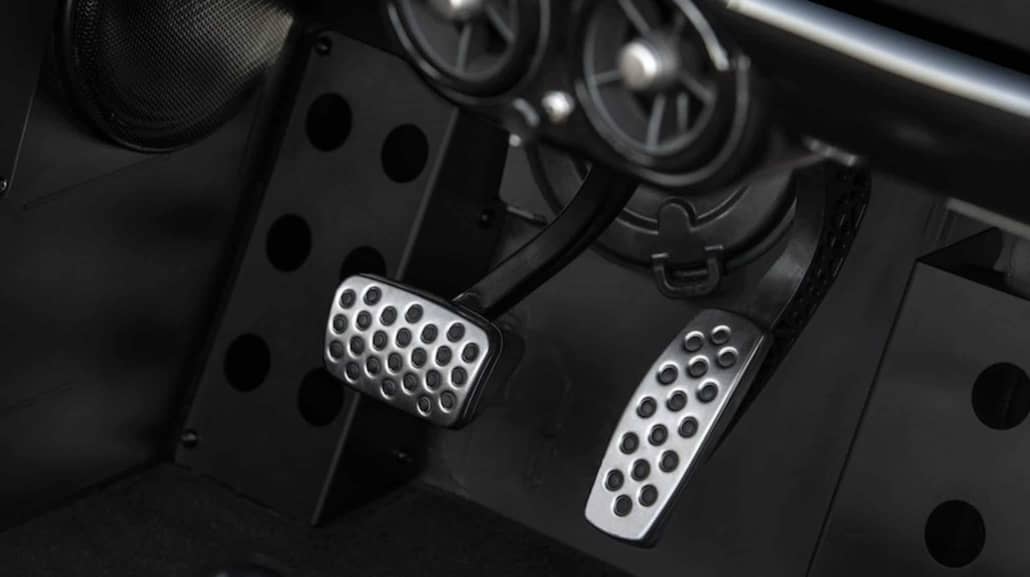 Matte Black Dead Pedal and Traction Plate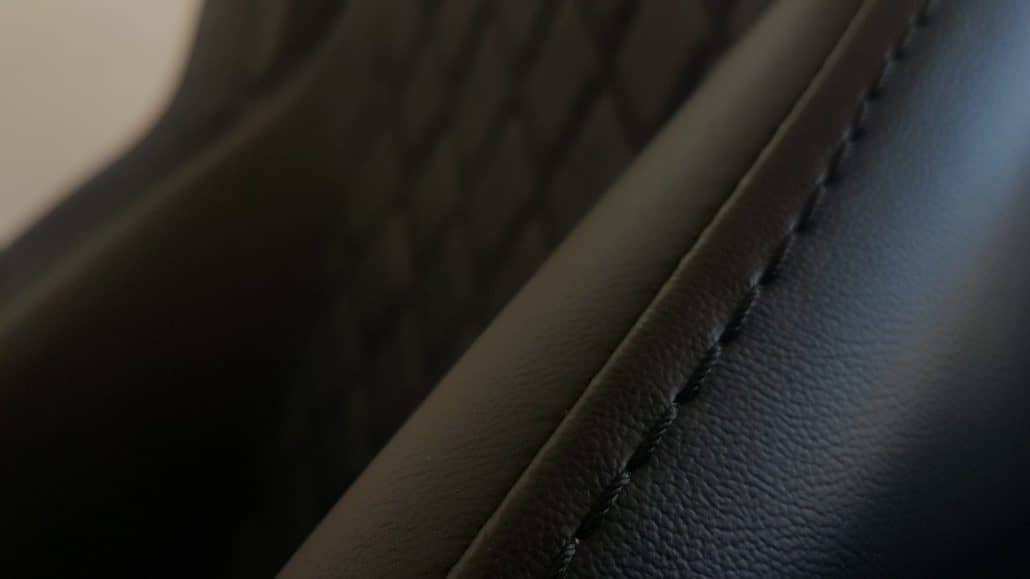 Diamond Stitched Leather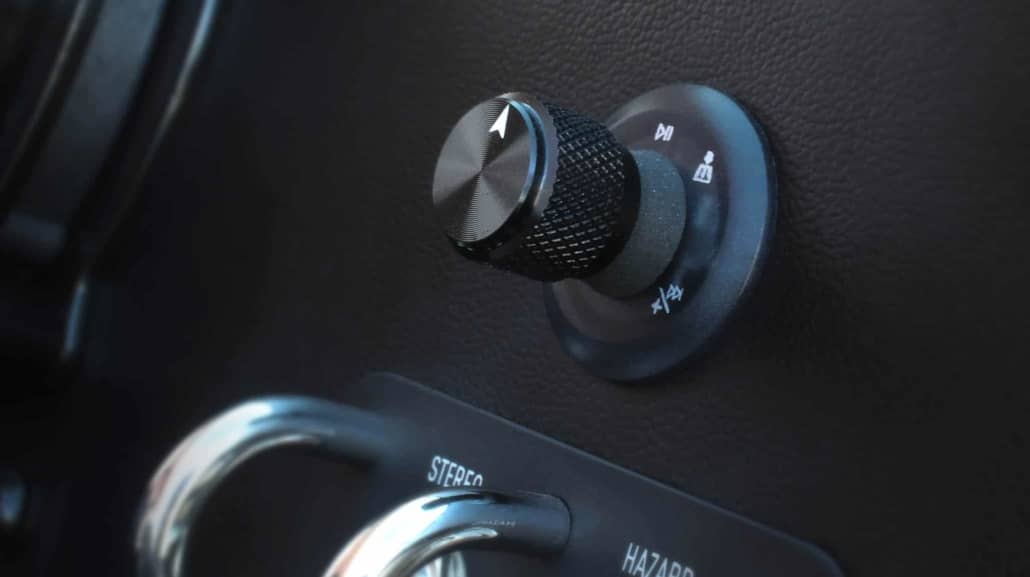 Bluetooth Enabled Sound System with 200 Watt Kicker™Amp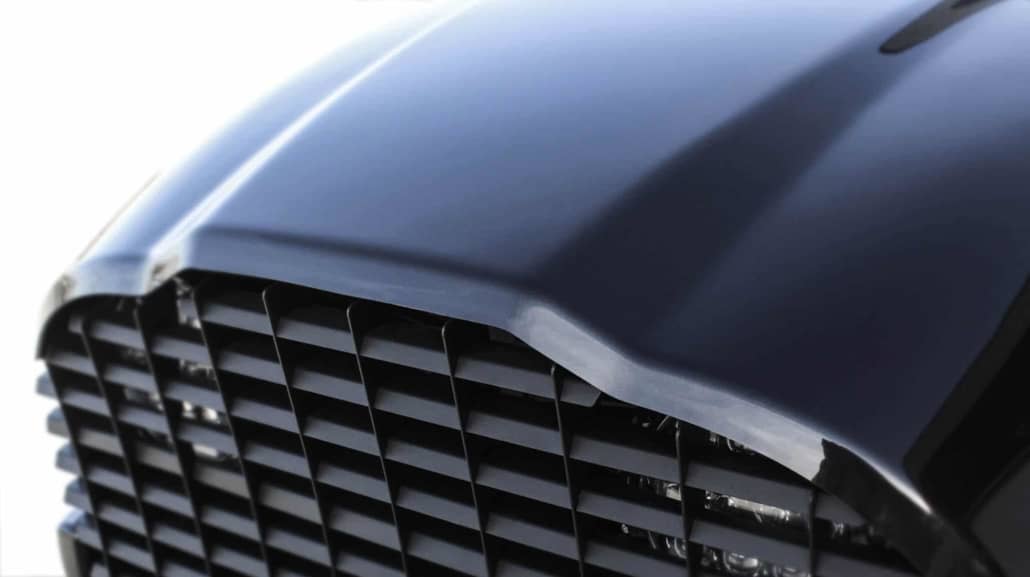 Differentiated Design Elements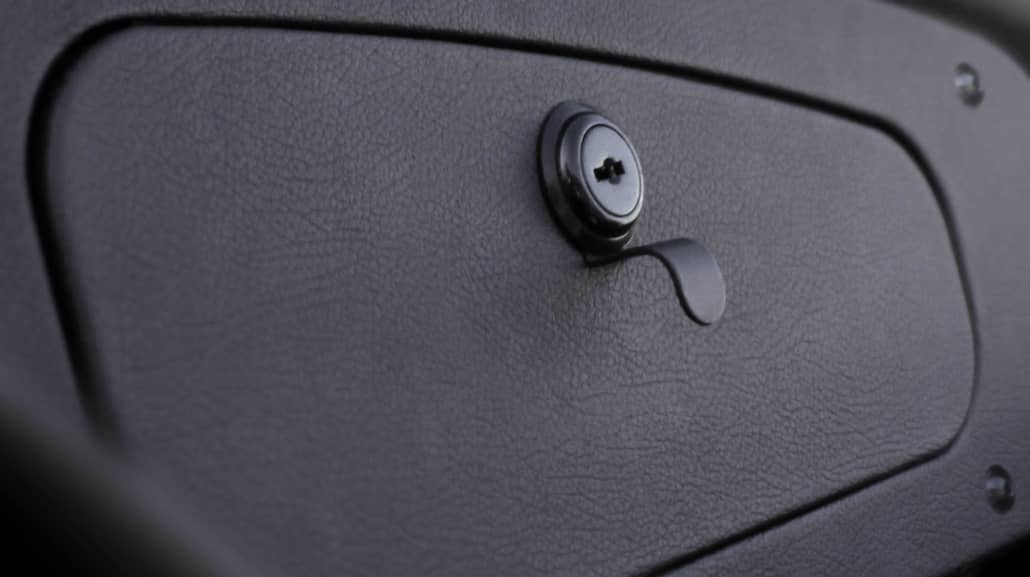 Locking Glove Box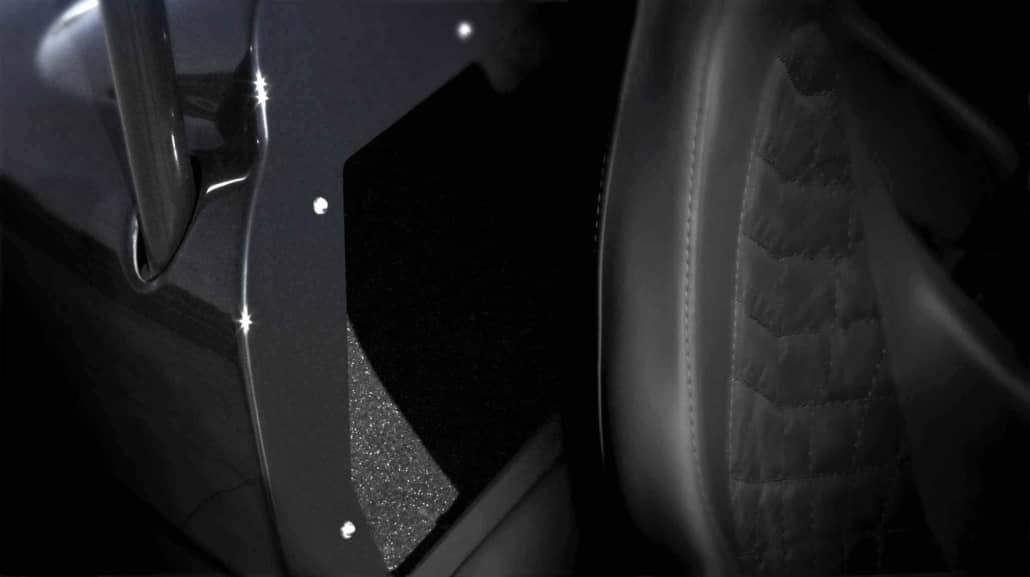 Increased Storage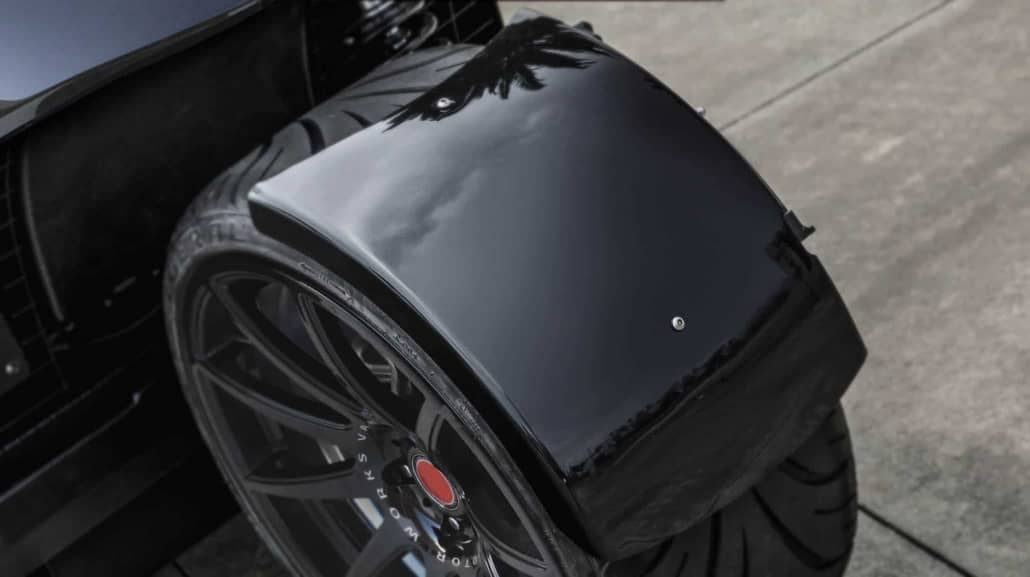 Rear Fender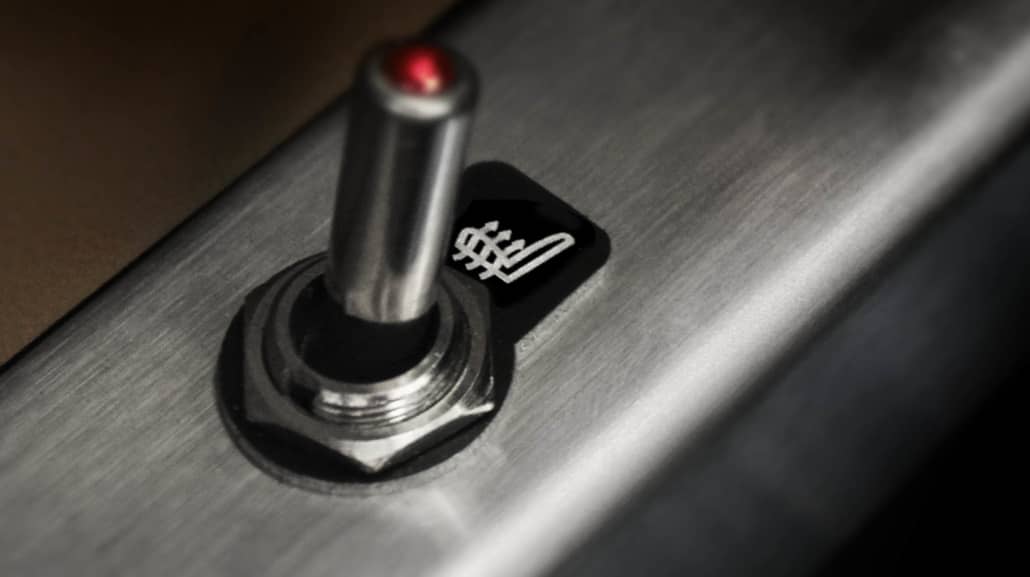 Stainless Trim and Heated Seat Switch
Measurements
Total Length: 143.7 in. = 3.65 Meter Total Width: 68.9 in. = 1.75 Meter Total Height: 44.9 in. = 1.14 Meter Total Weight: 1400 lbs = 635 kg